Representation and participation of all groups in society in the media is important. Different groups might face different problems in society and it is important that media content can hold powerholders to account on behalf of all of these.
Media content should reflect the perspectives of and give a voice to all groups in society, particularly underrepresented groups, to prevent exacerbating existing power inequalities. Furthermore, for media outlets the participation of different groups of people can be a source of information for stories of which they would otherwise be unaware.
However, it is important to remember that marginalisation isn't always a case of geography: for instance, women are disproportionately underrepresented in the media across the world. When half of the population is excluded from the media landscape, societies lose a significant force for fostering accountability and fighting corruption. Moreover, as with all marginalised groups, the gender inequality women endure is exacerbated when their voices aren't represented.
This section expands on a few approaches that media and media development organisations can take to improve representation and participation.

Cooperating with Civil Society Organisations
The media and Civil Society Organisations (CSOs) share a common challenge when it comes to shrinking civic space. Find out just how powerfully governments can be held to account when journalists and CSOs join forces.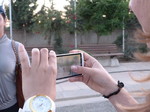 Working with Citizen Journalists
Citizen journalists are now undeniable players in the media landscape. When mentored and supported properly, citizen journalists can offer valuable knowledge, insight and expertise to larger media outlets. Read more about how this positive cooperation should be maintained.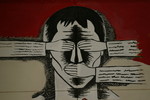 Do you have a strategy in place for monitoring your own content? This page explains why monitoring is central to improving representation and participation, summarises the content-monitoring process and links to Free Press Unlimited's very own media content monitoring guide.