Since 2017, Free Press Unlimited has organised the annual Media4Women (M4W) campaign on and around International Women's Day (8 March). Through this campaign, international partners are mobilised around the world to advocate for and celebrate women in the media.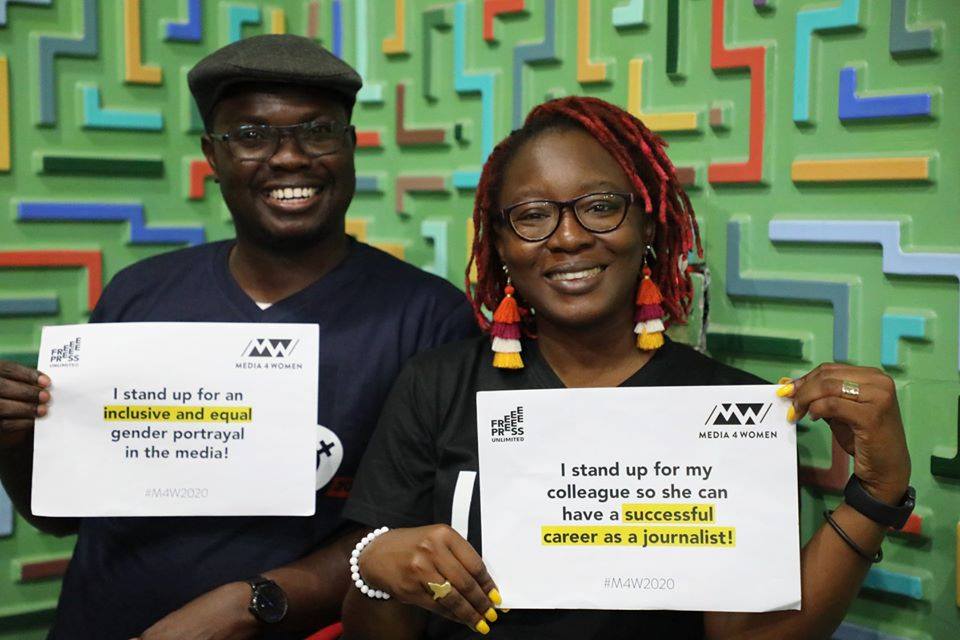 Media4Women 2020
On March 1st 2020, Free Press Unlimited and its partners launched Media4Women (M4W). The aim of the two-week campaign was to highlight the importance or gender equality in the media by challenging gender stereotypes by the media. Organisations and allies participated in the campaign by for example: producing podcasts, articles, radio shows, featuring Gender Equality Champions and/or organising marches, seminars, and conferences and best articles competitions.
35 countries participated in the campaign
50 partners and allies joined the campaign
4 million people were reached worldwide via Facebook and Twitter
The 2020 campaign featured Gender Equality Champions; women and men around the world who have done exceptional work in fostering an inclusive and equal portrayal of women in and through the media. Read the stories of all Gender Equality Champions and get inspired to follow their examples.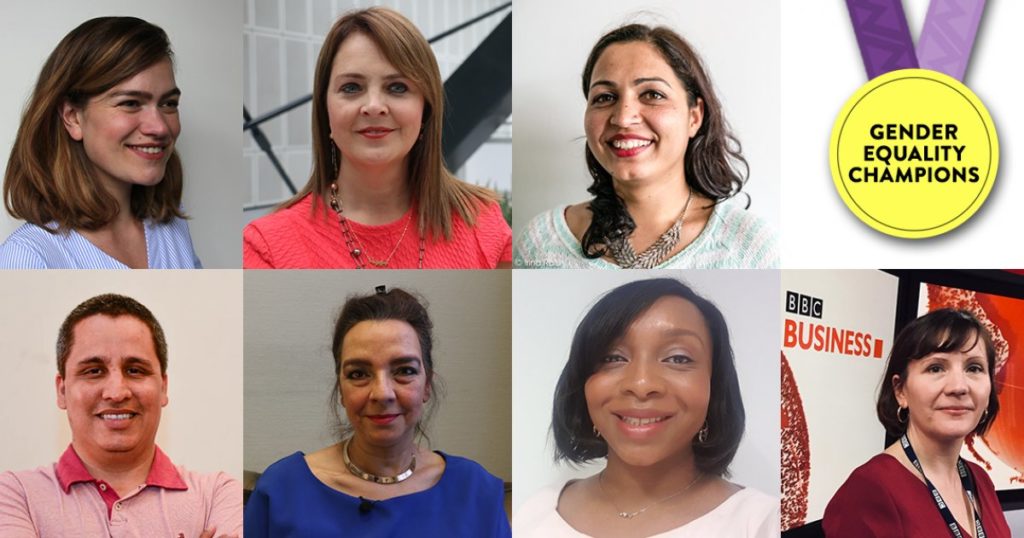 ---
M4W 2019
In 2019, hundreds of people in 15 countries stood up for women in the media through online and offline activism. Campaign activities varied from marching in the streets to hosting conferences and round-table discussions.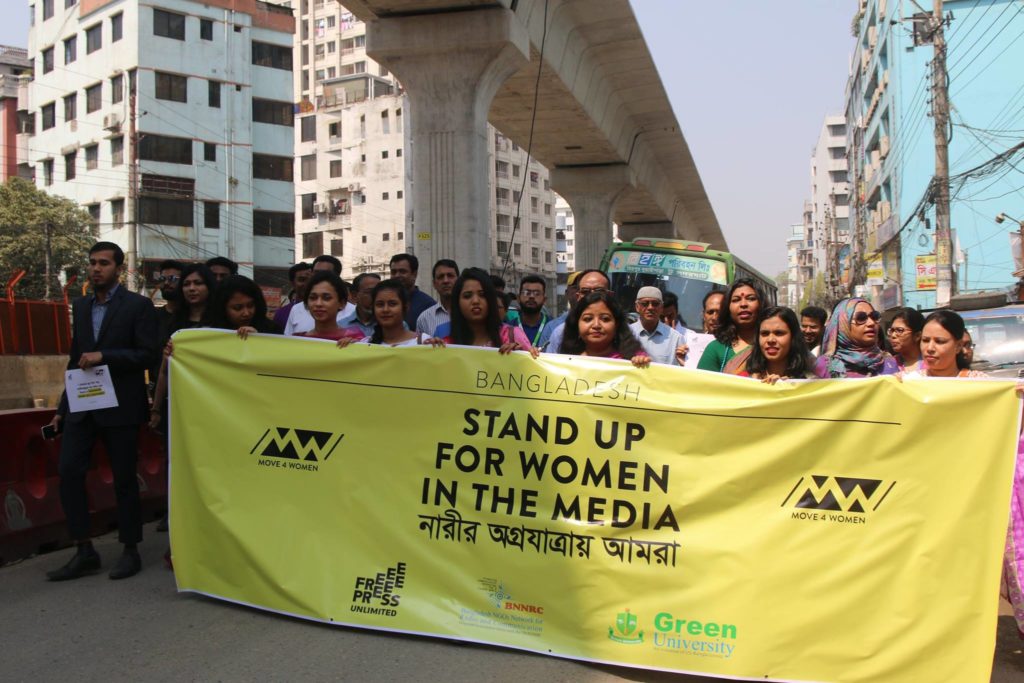 For example, in Bangladesh, around 60 students, teachers and staff from BNNRC walked with banners through the streets and also held a talk show on gender equality. In Mali, Tuwindi Foundation held a digital campaign together with 70 young people in which they produced and shared videos and pictures to raise awareness about the importance of women in the media. Tempo Institute in Indonesia hosted a panel discussion and handed out an award to a student press group for its reporting on sexual harassment cases at a university.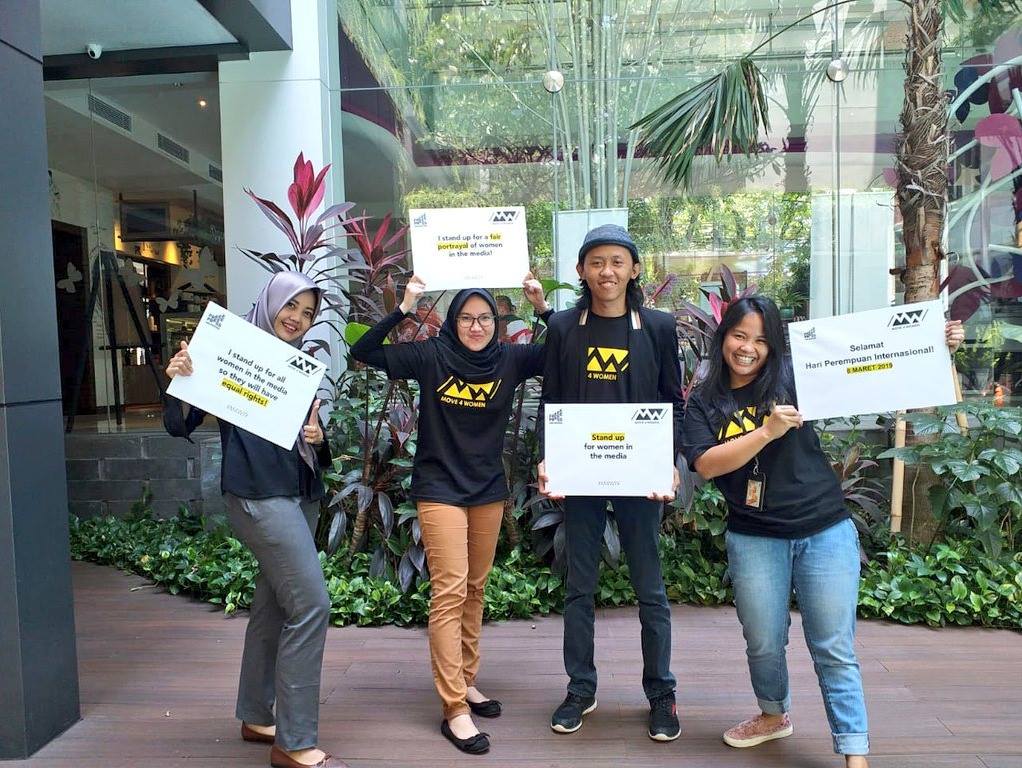 Many people also joined the movement online and voiced their support for women in the media. Online activism was facilitated through the creation of a social media toolkit featuring M4W facebook photo frames and 'shout-outs' which people could adapt, print, take photos with and upload. The movement was widely shared using the hashtag #M4W19.
Read more

Find a report of M4W 2019 on our website.