Reporting from a conflict zone poses the most critical ethical challenge for independent journalists. They are forced to question the content and the coverage of their reports constantly. For instance, how to position yourself as a journalist when you operate within a climate of tension and hostility? How to consider the notion of impartiality and ethical issues when reporting on sensitive issues? Is it even possible to be neutral while surrounded by the chaos, the misery, and the suffering of individuals? How to create media, including the divisions striking the society, whether it is via-à-vis political visions or ethical groups? However, to help them navigate those questionings and reflections, the profession requires journalists to submit to a set of deontological principles and standards. Impartiality and objectivity are some of their foundations. The notion implies that conflict's coverage "should be unbiased, balanced, objective, open-minded and avoid favouring one side over another" (Cushion, 2011)(1). However, it can be tough to comply acutely with professional standards in those extreme situations for various reasons.
---
Issues regarding content and coverage
1. Complete impartiality is almost unattainable as individuals are always biased in their view of the world due to numerous factors ranging from the community they belonging to their values. For example, personal conflict of interest might emerge when the urgency of helping their community confronts journalists(2).
2. Journalists working in an environment characterised by heavy misinformation and propaganda campaigns can face difficulties in avoiding disinformation, verifying facts, and discerning the truth. The digital environment and its infinite sources of contradictory information has made their work even more arduous and challenging. Unfortunately, disinformation today is such that we can witness a rise in the spread of fake news by the independent media themselves. Hence, the lack of unbiased information and reliable evidence is a significant constraint for journalists (3).
Learn more

Reporting on conflict in Ukraine highlight key challenges reporters faces while performing their work and gives practical advice to remedy those difficulties.
3. It is often extremely delicate and complicated for reporters to seize the complexity of the conflict and its diverse implications for the local communities. Conflicts are always the consequences of a plethora of reasons that are sometimes even intractable. It is impossible to give the whole picture and voice to every individual while complying with journalistic standards(4).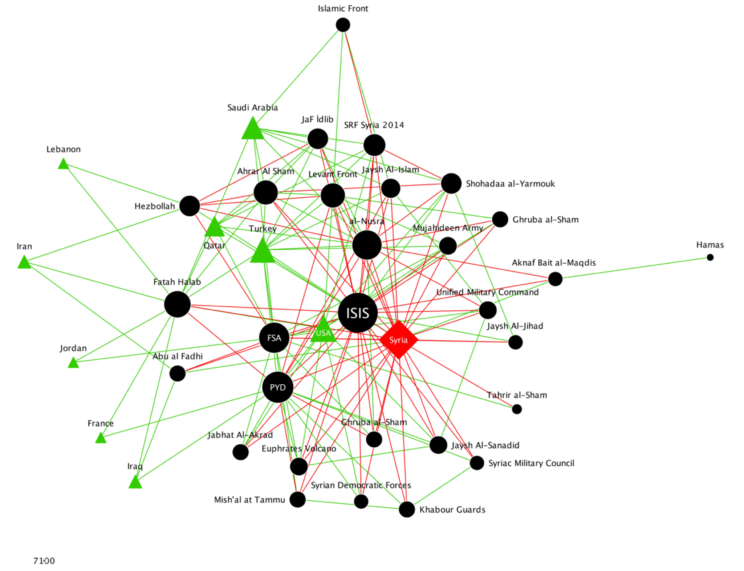 4. Our fast-paced globalisation and the changing nature of conflicts modified the relation and the setting in which journalists operate, while confronting them with increasingly complex issues. Nowadays, most wars are characterised by multifarious battlefield and warring parties, where it becomes increasingly difficult to distinguish groups in the chaos. For instance, when analysing all the groups involved in Syria's war, we can see that this case is symptomatic of the changes described (5)(6).
However, to remedy this problematic situation, journalists usually need to remain permanently with one group in particular. Consequently, as the narrative favours one strand of thought, it may fail to avoid bias, reflect a wide range of views, provide a balance of issues, and analyse conflicting views.
---
How to make the content accessible?
Furthermore, independent media outlets encounter certain complications when making their content accessible to the general public and giving visibility to their findings. In some countries experiencing durable conflicts, journalists have to take into consideration various elements. For instance, the illiteracy rates, means of diffusion, means of logistic distribution, different languages spoken within the countries, the various characteristics of their audiences (gender, age, economic status), etc(7).
Learn more

The Media fostering accountability resource guide gives an overview of the many dimensions to media fostering and accountability
---
Solutions
There are plenty of available instrument to assist journalists in their difficult tasks, and enable them to complete their work successfully.
Internet
Technological advancement permits the existence of an extensive range of instruments assisting journalists in their work. For instance, the internet enables them to access information more easily, while providing platforms for fact-checking and verifying information. Moreover, numerous toolboxes are available on the internet to help journalists integrate the core standards and values of their profession.
Conflict sensitive reporting
It is essential that journalists embrace a conflict-sensitive approach in their report to ensure neutrality and to provide reliable information to the public. Read more: Increase training and awareness
"Conflict sensitive journalism empowers reporters to report conflicts professionally without feeding the flames of conflict. Conflict sensitive journalism means that we report in-depth, cover all sides and allow for an opportunity for those involved to ventilate all issues related to the conflict."
Training
There are all kinds of programs aimed at training journalists world wide to integrate conflict-sensitive journalism within their reports and improve their professional skills. For instance, Learn to discern helps citizens develop their abilities to engage with information and to discern the truth in a world increasingly polluted by disinformation.
---
Footnotes